This was an idea of my friend and Mission:Explorer co-creator Daniel Raven Ellison.
After a huge amount of effort, Dan has pulled together a quite amazing event that takes place tomorrow.
Here are the details. I was unable to attend as it's a 6 period day at school for me, but check this out....
What if London became a National Park?
Covering up to 10% of England, urban areas are recognised by Natural England as a distinct habitat, and by that definition London is truly remarkable. 8.3 million people share the city with 13,000 species of wildlife that inhabit the conurbation's 3,000 parks, 30,000 allotments, two national nature reserves, 36 sites of special scientific interest and 142 local nature reserves.
A massive 47% of London is green space, making it one of the greenest cities in the world for its size. It is home to the world's largest urban forest and its 3.8m gardens cover 24% of the capital.
The statutory purpose of national park status is to "conserve and enhance the natural beauty, wildlife and cultural heritage of the area" and "promote opportunities for the understanding and enjoyment of the special qualities of the park by the public." What if we took these ideas and applied them to London?
Join us for this inspiring day that could lead to London becoming the world's first National Park City, a new kind of national park.
The event will take place across three spaces.
The Purcell Room

- Inspirational presentations, visionary ideas and engaging panel discussions.
The Foyer Forum

- Book a free ticket to access the exhibition, ideas lab and Forum stage.
The River Thames

- Explore the River Thames by boat thanks to Thames Tideway Tunnel.
Exhibitors include Thames Tideway Tunnel, Ordnance Survery, Friends of the Earth, Greenspace Information for Greater London and London Invasive Species Initiative, Greysmith Associates, Frog Environmental, NAG (Naturist Action Group), Campaign for National Parks, Can of Worms Enterprises Ltd, Trees for Cities, The Selborne Society Ltd, Incredible Edible Lambeth, The RSA, National Parks England, London Wildlife Trust, London Permaculture Network, John Muir Trust and RTPI London.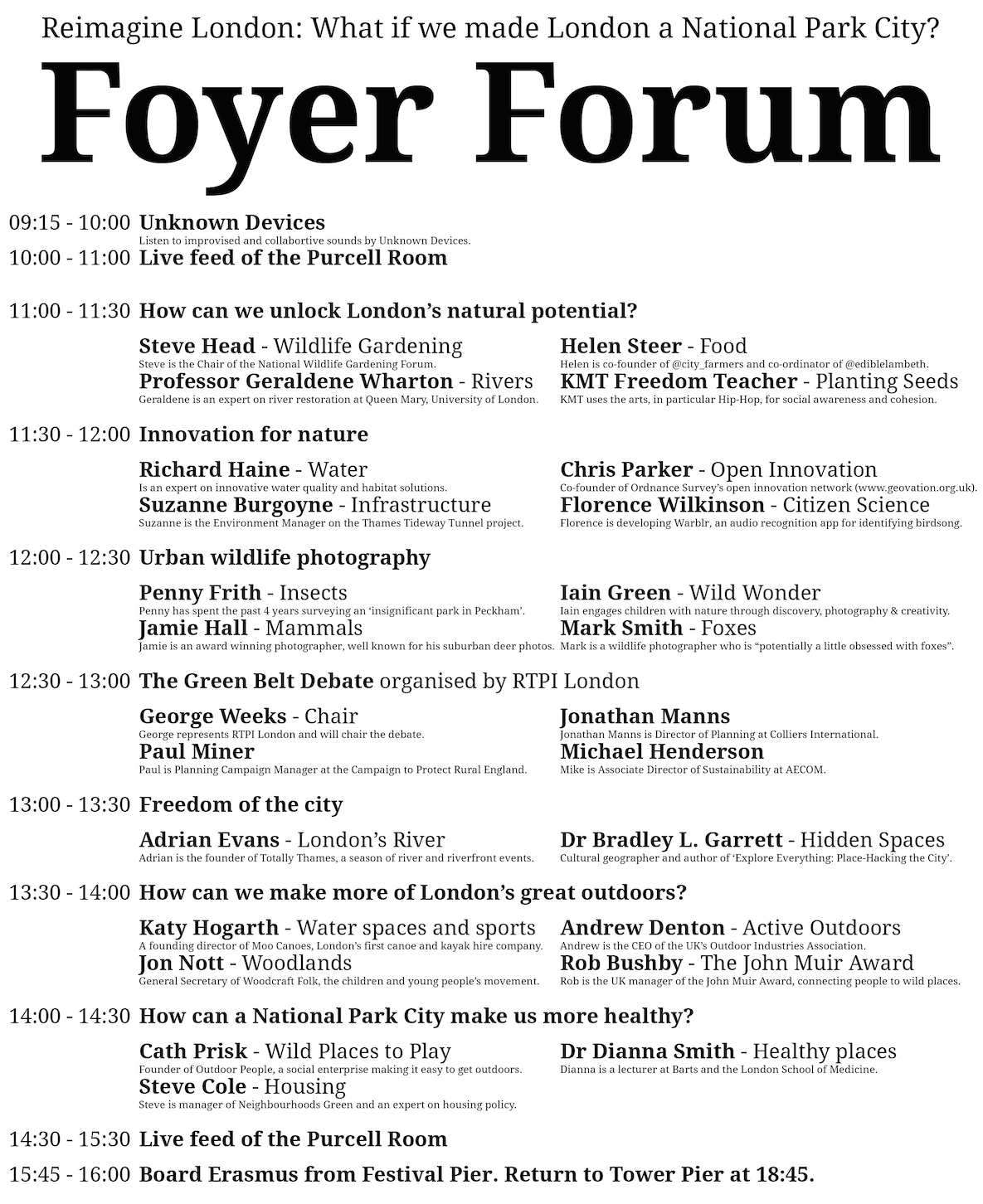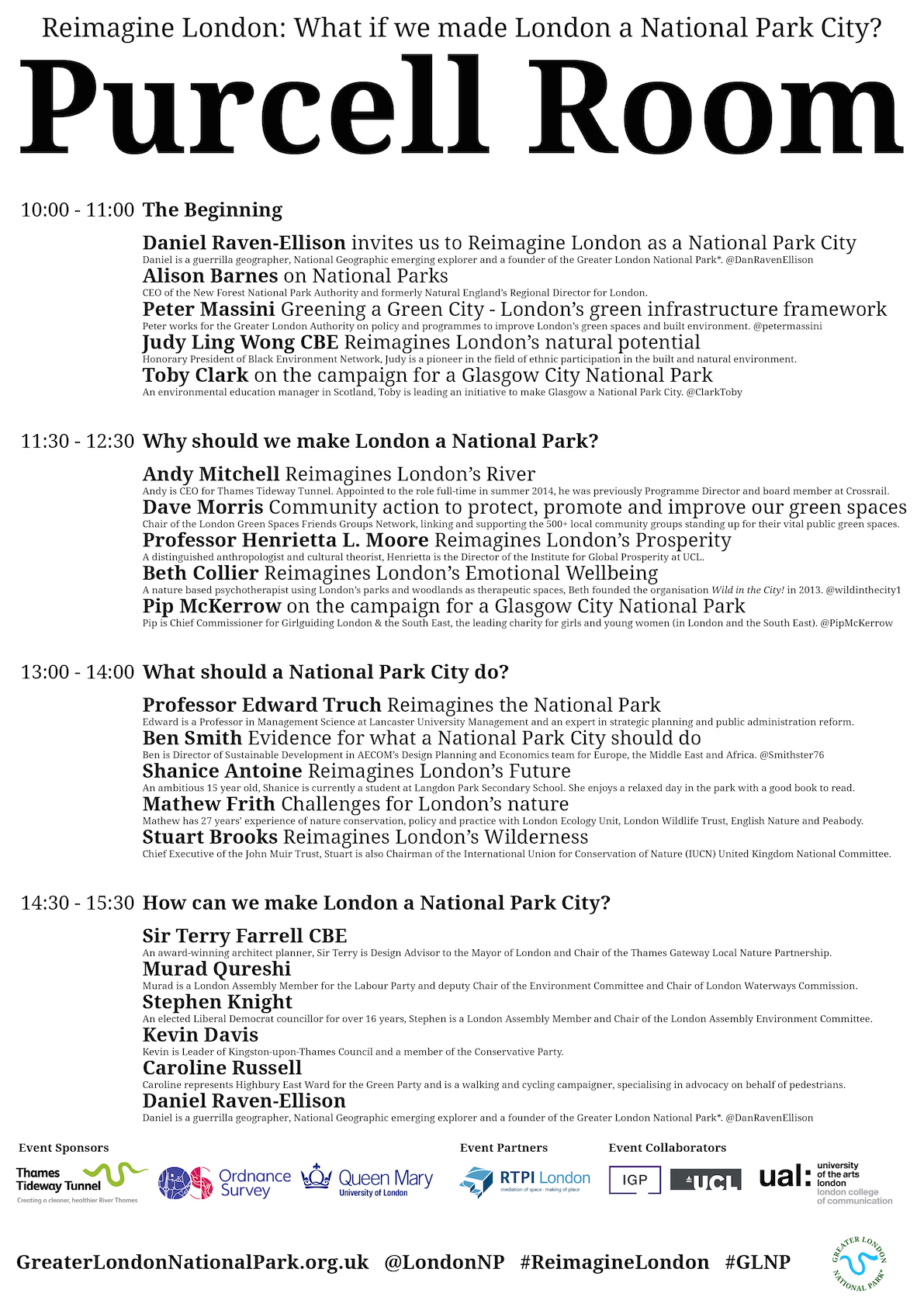 A great line-up. I shall be following Tweets with interest.
Helen Steer, another Explorer HQ colleague, who I've worked on a lot of recent projects with, and is also awesome is talking about FOOD....