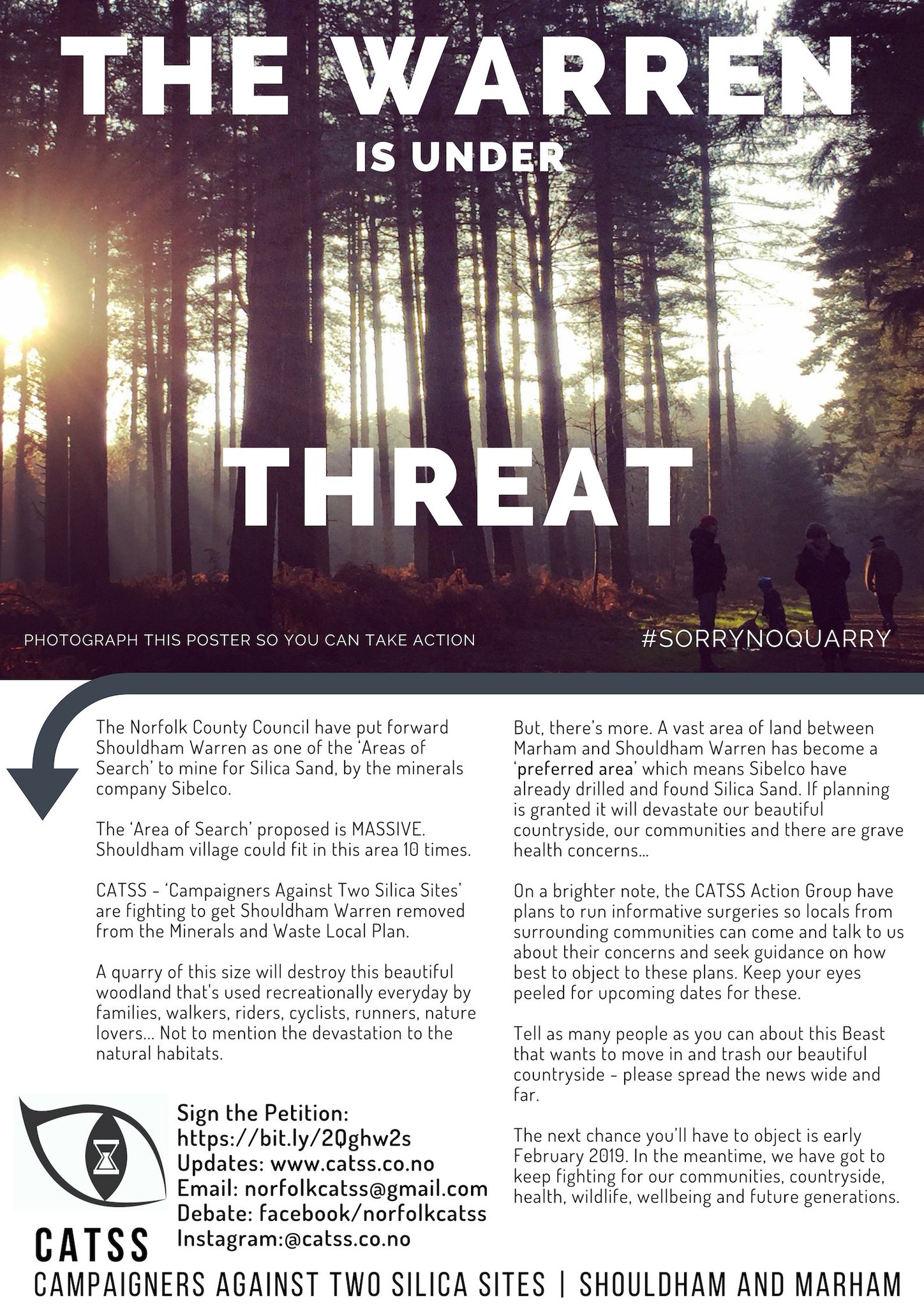 Geographers are always interested in local issues as well as global ones. This is a place I drive close to on the way to work, and pass through occasionally. It is a lovely part of Norfolk.
There are plans to mine the area for
silica sand.
There are already several quarries further north, and others which are now flooded. Closer to King's Lynn is Bawsey Pits, which is a well known spot locally.
A campaign group has set up to try to prevent the massive development,
which has a Twitter feed here
and has also set up a petition that can be signed.
Other parts of the country are currently campaigning to prevent fracking.
Are you aware of what is happening in your own local area?