An excellent piece on Fashion Revolution's site.
It describes an MA thesis by
Bronwyn Seier
on the nature of social media and consumption, particularly with regards to how
Identities
are created, and the role of fashion in this, particularly with
Instagram.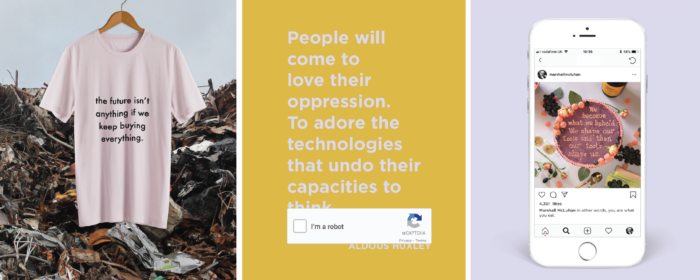 I've been exploring a number of similar themes for years with students since my earlier work with Ian Cook and Eeva K from
Follow the Things.
We buy more when we go online. I can 100% say that I have bought lots of additional books having seen them described by people on Twitter.
I'd love to read more of this work.