Today's Google Doodle celebrates the
Puerto Princesa Subterranean River in the Philippines.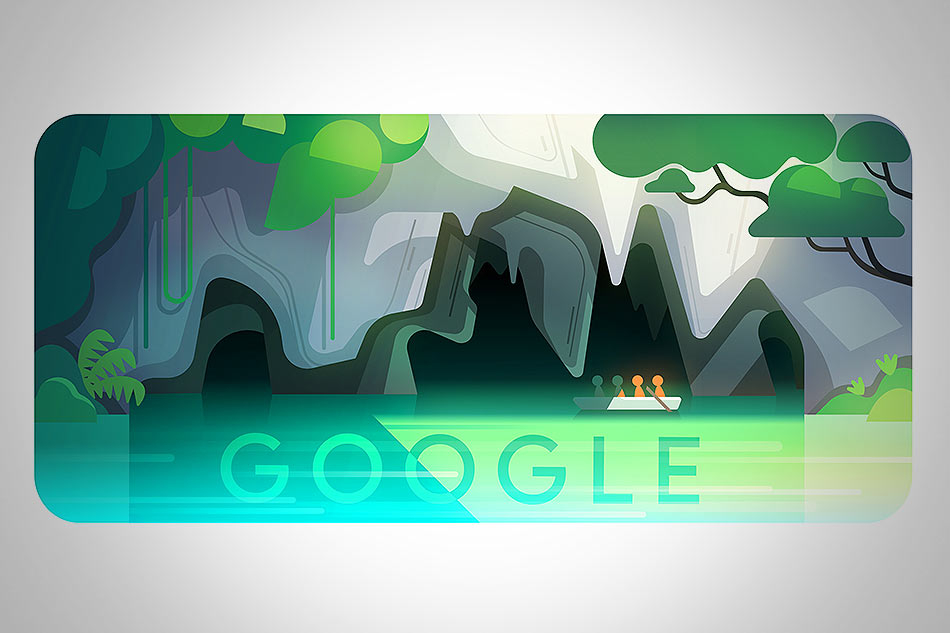 It's a special doodle celebrating the 7th anniversary of the Puerto Princesa Subterranean River making the Ramsar List of Wetlands of International Importance.
The doodle features the entrance of the famous natural wonder, one of the world's longest underground waterways at 8.2 kilometres.
The underground river made it to the New 7 Wonders of Nature in 2011.
It is also a UNESCO World Heritage Site.